Home
Who We Are
Evangelical Free Church of Firth (E-Free Firth) has a long history in the town of Firth, Nebraska.  E-Free Firth sits on the corner of 3rd and Nemaha on the main square, across from the village park.  For directions, click this link.
We are a small church, composed of all age groups who love God's word and God's people.  Verse-by-verse study of the Bible, that is, teaching what God's word means in its context, is the distinctive of our Sunday morning worship service.   We look to continue the tradition of faithfulness to God's word, growing in love for one another and our community through the careful teaching of the Bible.   As God's word says, "The goal of our instruction is love from a pure heart, and a good conscience, and a sincere faith" (I Timothy 1:5, NASB).
In May of 2008, we called pastor-teacher, Timothy Schmidt, a graduate from The Master's Seminary in 2000.  Timothy had served as a youth pastor, interim pastor, and associate pastor in Wyoming, Nebraska and Florida, before accepting the call to E-Free Firth.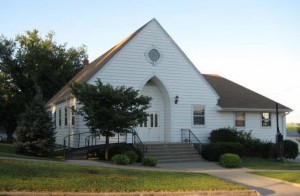 Recent Messages
The Kingdom of God in the New Testament – Selected Scriptures – (January 7th, 2018)
A Loving Family United for the Truth – 3rd John – (January 14th, 2018) – Missions Sunday with 3rd John
The Messiah and His Teaching – The Gospel of Matthew – (January 21st, 2018)
Introducing the Olivet Discourse – Matthew 24:1-3 – (January 28th, 2018)
The Beginning of Birth Pangs – Matthew 24:4-8 – (February 4th, 2018)
4 Signs Before the End of the Age – Matthew 24:9-14 – (February 11th, 2018)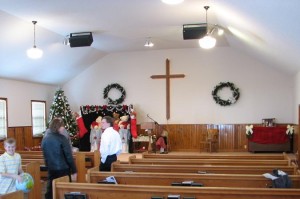 AWANA
Join us on Wednesday nights from 6:30-8:00 for pre-school through sixth grade clubs.
To contact us:
Evangelical Free Church of Firth
101 E. 3rd Street
PO Box 275
Firth, Nebraska 68358
(402) 430-7665
e-mail – efreefirth@hotmail.org