The Good News
The Way to Be Saved
The Gospel of Jesus Christ
Saved from What?
God's word, the Bible, teaches that every individual is a sinner, that is, someone who has fallen short of God's standard of what is right. By sinning with our thoughts, words and actions, we have offended our Creator. The Bible says in Romans 3:23, "For all have sinned and fallen short of the glory of God." Here God's word makes it clear for us that no one is able to claim to be right with God on the basis of his or her actions, motives and lifestyle (Romans 3:9-12).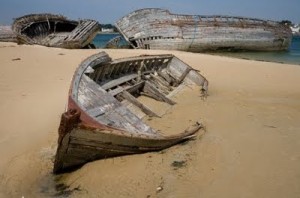 Jesus Himself said, "Truly, truly I say to you, everyone who commits sin is the slave of sin" (John 8:34). God's word repeatedly shows that sin alienates us from the true God, enslaving us to live lives apart from Him, and dooms us to eternal loss of God's blessings in the life to come. The final book of the Bible, Revelation, shows us a glimpse of the danger we face as sinners:
"I saw the dead, the great and the small, standing before the throne, and books were opened . . . And the dead were judged from the things which were written in the books, according to their deeds . . . And if anyone's name was not found written in the book of life,
he was thrown into the lake of fire."  – Revelation 20:12-15
So we need to be saved from the power of sin in our present lives and from the penalty of sin in the life to come.
How do I Get Saved?
God is a Savior. The Bible reveals time and time again that God "desires all men to be saved and to come to the knowledge of the truth" (I Timothy 2:4). God's good news (the Gospel) is the truth that He wants you to understand and believe in order to be saved!
God's word explains the truth of salvation, "For there is one God, and one mediator between God and men, the man Christ Jesus, who gave Himself as a ransom for all" (I Timothy 2:5-6). Jesus Christ is the mediator who can bring us back to God. He is the only go-between who can reconcile us to God because He is the one who paid the price for sin, "a ransom," by dying on the cross as a substitute for us. He died in our place so that God could be the Judge who always punishes sin and also be a Savior who forgives sin and brings us back to Himself.
The only thing required of you is to believe this truth about Jesus Christ—to believe that He is the unique Son of God who died to satisfy the punishment that you deserved and that He rose again to be the Giver of new life. Saving faith includes the desire to turn away from your sin and to seek new life in God, that is, to not only ask for forgiveness but to take Jesus as Lord of your life. When you believe the truth in God's word about Jesus Christ as Lord and Savior, you are born-again to live a new life free from the power of sin and from the penalty of sin. As God's word says, "The free gift of God is eternal life in Christ Jesus our Lord" (Romans 6:23). Trusting in God's message is the way to receive God's free gift—"If you confess with your mouth Jesus as Lord, and believe in your heart that God raised Him from the dead, you shall be saved" (Romans 10:9).
If you realize that you need to be saved, then the Bible is full of Good News. Believe on Jesus Christ and be saved today! We're always happy to explain the Good News to anyone who has questions or would like to learn more. So please contact us to discuss any spiritual questions or issues you are facing. There is an answer in God's word.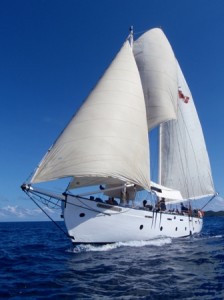 To contact us:
Evangelical Free Church of Firth
101 E. 3rd Street
PO Box 275
Firth, Nebraska 68358
(402) 430-7665
e-mail – efreefirth@hotmail.org